Cluster: UN System / International Organizations / Non-Profits
Imagine your organizational understanding of key competencies such as #collaboration, #communication, #leadership etc. would be aligned with that of your peers (UN & friends), and now imagine you would have the possibility to not only train these competencies (e.g. via LinkedIn Learning), but also assess their application, and issue digital credentials that are stackable (potentially against a formal education degree) and portable (to other participating organizations) via digital wallets or via LinkedIn.
All of this is already possible in theory and with a little time and expertise investment, it can be implemented into practice! This is what we are doing in the Programme Committee in order to transform key competencies recognition and for the benefit of your employees.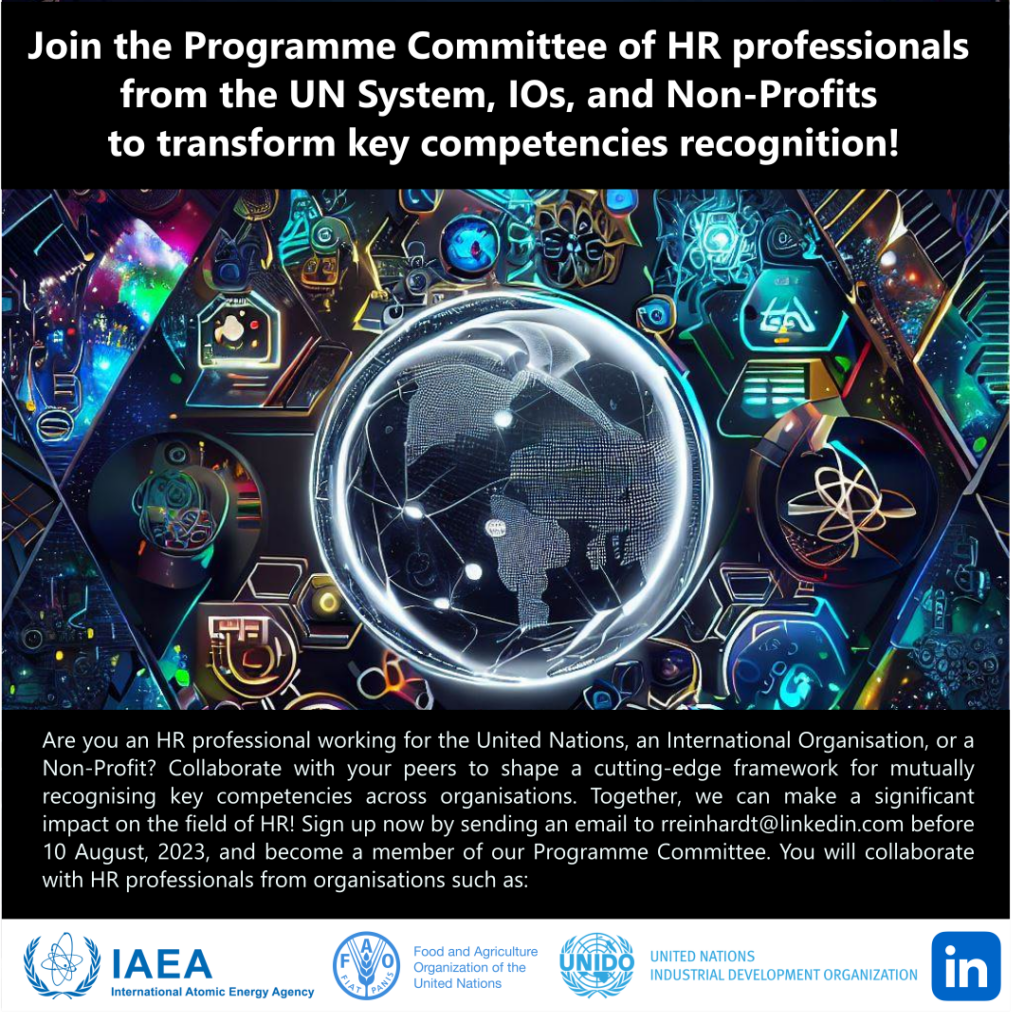 We are delighted to invite you to join the Programme Committee for Key Competencies Recognition, a collaborative initiative of HR professionals from the UN System, International Organisations, and Non-Profits. The aim of this initiative is to develop a framework for mutually recognising key competencies across organisations, and to promote best practices in the field of HR.
Why join the Programme Committee?
➡ Contribute your expertise and insights to shape the future of key competencies recognition.
➡ Collaborate with HR professionals from renowned peer organizations such as the FAO, IAEA and UNIDO.
➡ Build valuable connections and expand your professional network in the international HR community.
Express your interest by email to rreinhardt@linkedin.com before 10 August, 2023 in order to be considered for a spot in the Programme Committee.
The initiative is based on a meeting with the UN & friends community in December 2021: